About enough.
enough. – Actions days on migration struggles and anti-racist resistance
enough. is a platform, a meeting point, a stage, an information point, and a place to exchange ideas. We want to shine a light on anti-racist initiatives and resistance to the migration system.
A lot of time has passed since the last enough. action days. For one week, events took place in different parts of Zurich. In discussions, workshops and on the streets we addressed migration struggles and different forms of anti-racist resistance. From the realities of life of Sans-Papiers in Zurich, to the resistance of the dockworkers in Genova, to the occupied McDonald's branch in Marseille.
As in the previous year, the process of organizing brought people together who previously did not know each other to have a discussion around racism and migration and thereby learn from and with each other. Our demands and desires have evolved, but our main concern to visualize different everyday struggles, the people who fight them and their approaches, remains.
From the reflection of the last years, the need arose to deal more extensively with an overarching theme. This year's Action Days are dedicated to abolitionism. Over three days, we will take an in-depth look at migration struggles and anti-racist resistance from an abolitionist perspective.
How can we abolish violent institutions and structures and grow past them? What kind of society do we want to live in? What alternatives and utopias can we work out together? And what exactly is abolitionism?
We look forward to exploring these questions from September 16 to 18, 2022!
enough.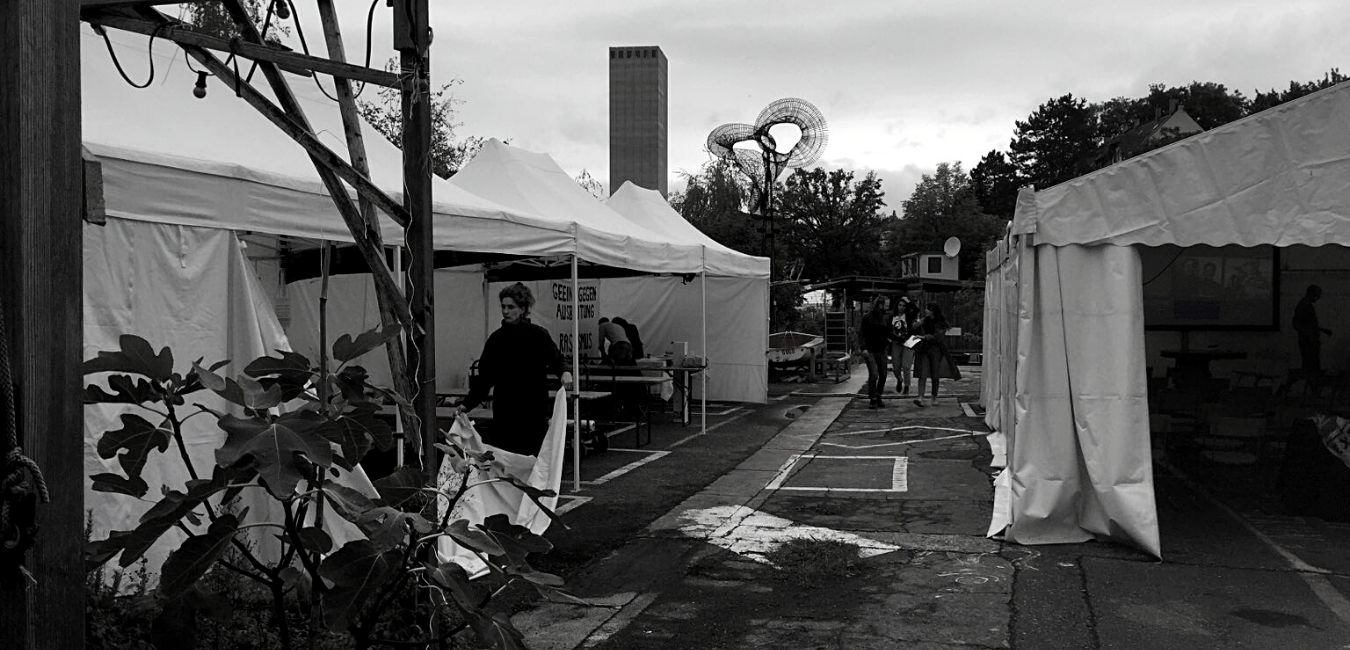 At enough., people talk about their own experiences and share their work, but no one talks about or for others. The action days are an opportunity to share experiences and knowledge. They present an opportunity to connect the different struggles for freedom of movement and equal rights for all – regardless of origin, racialized attributions, social status, gender, and age.
enough. is the project of an open collective. We are people with and without migration backgrounds, some who experience racism, but many who do not. We want to have discussions together about racism and migration struggles – during and beyond the action days. People who want to help shape these days or give their input are very welcome to contact us.